Discover perfect domain names to buy and sell
Our domain market provides you access to valuable domain acquisition and sales opportunities, without having to worry if the domain name is already taken. Whether you're looking to buy or sell domain names, our platform is the perfect resource to fulfill your domain-related objectives.
Aftermarket Overview
Place bids and backorder requests directly on the listings below! Acquire some of the most popular domains featured in our aftermarket so you can upgrade your domain portfolio or build out a new website. Through our domain market, you can: acquire expired domains, place backorders to catch re-released domains, participate in user auctions, list domains for sale, and more! To place a bid or a backorder below, you must accept the agreement checkbox.
Expired Auctions
Backorders
Backorder Auctions
User Auctions
Marketplace
Last Chance Auction
Watchlist
I will pay with autopay if Dynadot catches it.
wjei.com
4 days, 22 hours | Current Bid: $53.00 | Bids: 14
galactic.tv
1 day, 48 min | Current Bid: $21.00 | Bids: 13
н.com
3 days, 23 hours | Current Bid: $105.00 | Bids: 12
ele.info
0 sec | Current Bid: $13.00 | Bids: 6
knee.xyz
28 min, 37 sec | Current Bid: $255.00 | Bids: 6
rhah.org
37 min, 48 sec | Current Bid: $13.00 | Bids: 6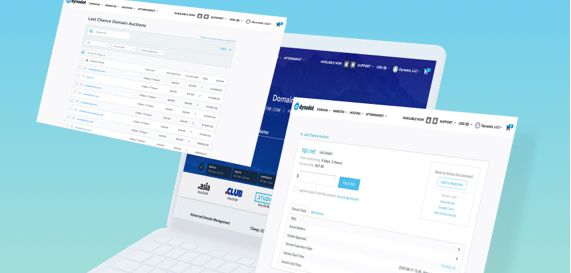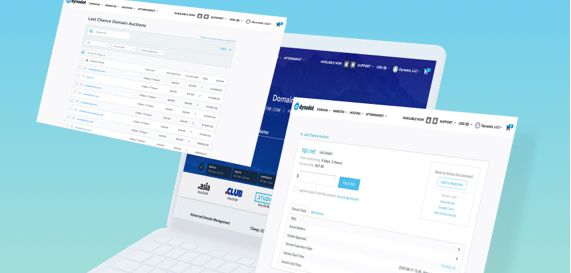 Have a question?
Our team is ready to assist at any step along your domain acquisition and management journey. If you require any technical assistance regarding using our aftermarket platform, don't hesitate to reach out or review our help files.

Back to Aftermarket Overview