Download the Dynadot Domain App
Take advantage of the full power of Dynadot's products and services when you're on the go with the official Dynadot App. From registering domains on the fly, to bidding in our aftermarket, or making account updates to your existing domain portfolio, the Dynadot App is there with you every step of the way, making sure you never skip a beat.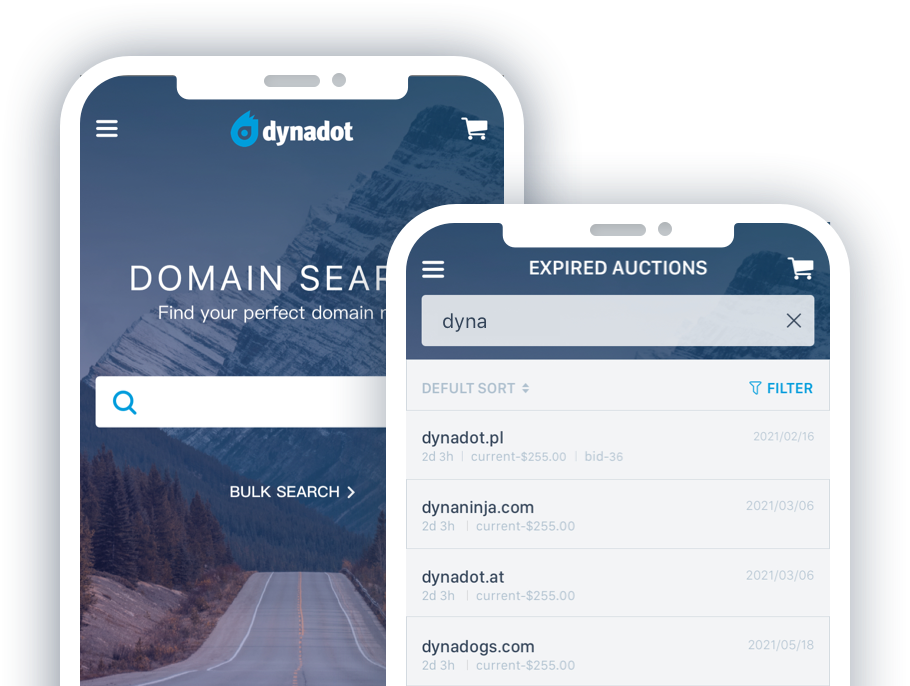 The power of Dynadot in the palm of your hands

Available for iOS and Android
Whether you use an Android or an iOS mobile device, the Dynadot App is available in your preferred operating system. Download now from the Google Play store or the Apple App store.

Manage your domains
Change contact, DNS, privacy and email settings for all of your domains with ease. Managing domains with the Dynadot domain app gives you the power of Dynadot's leading-edge control panel in the palm of your hand.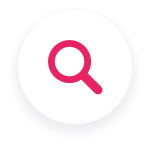 Search and register domains
Search and register domains for over 525 domain extensions, including legacy TLDs, new gTLDs and IDNs, securely and affordably from your mobile device.

Watch, bid and buy domains
Never miss out on another Dynadot aftermarket domain. It doesn't matter if you're at home or on the go, bid and buy Dynadot aftermarket domains in Dynadot's domain app, including expired auctions, marketplace and backorders.

Dynadot's customer service
Have a question for our world class Customer Service team? Simply click on Chat and you'll get live chat support in the domain app, in seconds.
The perfect app for every domain investor
Whether you have one domain under management or 100,000, the Dynadot Domain App allows you to continue working no matter where you are.
Our in-app account feature makes managing your portfolio a breeze. You can search for great names in our aftermarket with advanced filters for attributes such as age, price and inbound links, and receive real-time notifications on the status of names you've bid on or placed in your watch list.
The perfect companion app for any domainer, the Dynadot App brings Dynadot's leading edge account management and aftermarket services to life on your smartphone.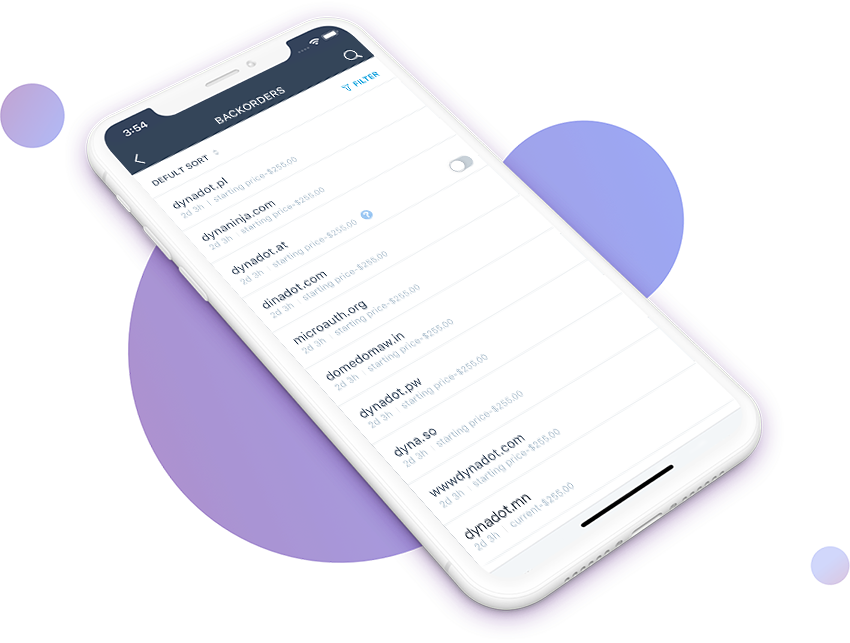 Are you sure you want to close the chat?
Chat will be closed and the chat history will be cleared.
Sorry, can't receive information
Please move your mouse to the dialog
Chat Online
Chat Online
0